Hey Folks, Rob Anderson here
We hope everyone is doing well. I am reaching out to talk some fishing. We have had an incredible spring season at Pyramid Lake so far and we still have over 2 months to go. There are some other really cool things on our calendar in the upcoming months so we thought we would share a little.
Pyramid Lake
We are currently booking day trips to fish Pyramid Lake through the end of June. As the spring moves along and the air and water temperatures warm up the only difference for us is how we fish the lake. Over the past few years, we have really targeted the giant Pilot Peak Lahontan Cutty's late in the season and we have some new techniques to catch them in May and June after most people give up on Pyramid or are fishing other places. We would love to show you how we do this. Give us a call or send us a note if you would like to know more…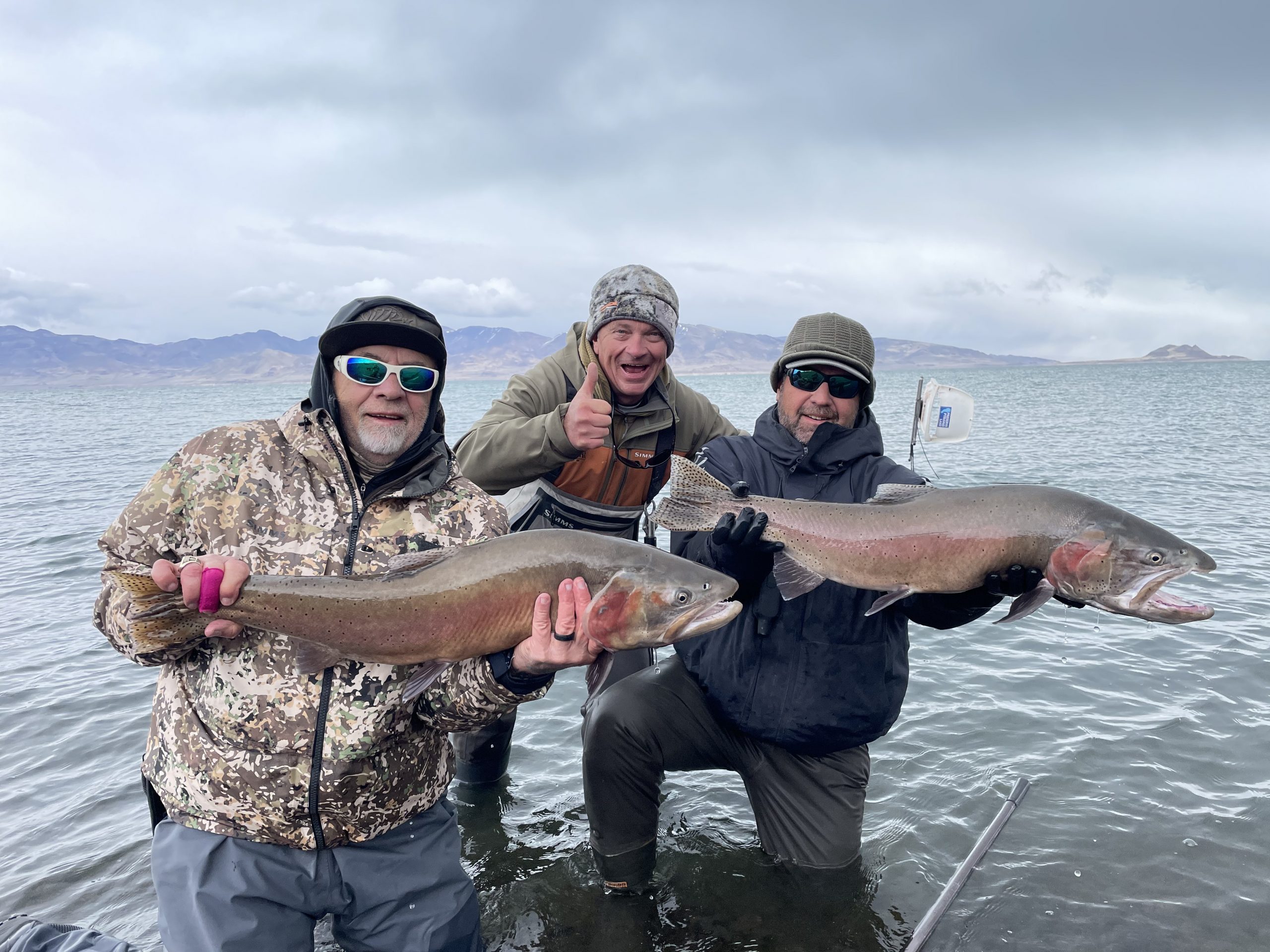 Eastern Nevada
The next big event on our calendar is our annual trip East. We have two outings planned for this year in the middle of May when the fishing in Eastern Nevada on several popular Reservoirs is really good. We have been doing this trip for over 8 years now and this is our favorite fishing outing of the year.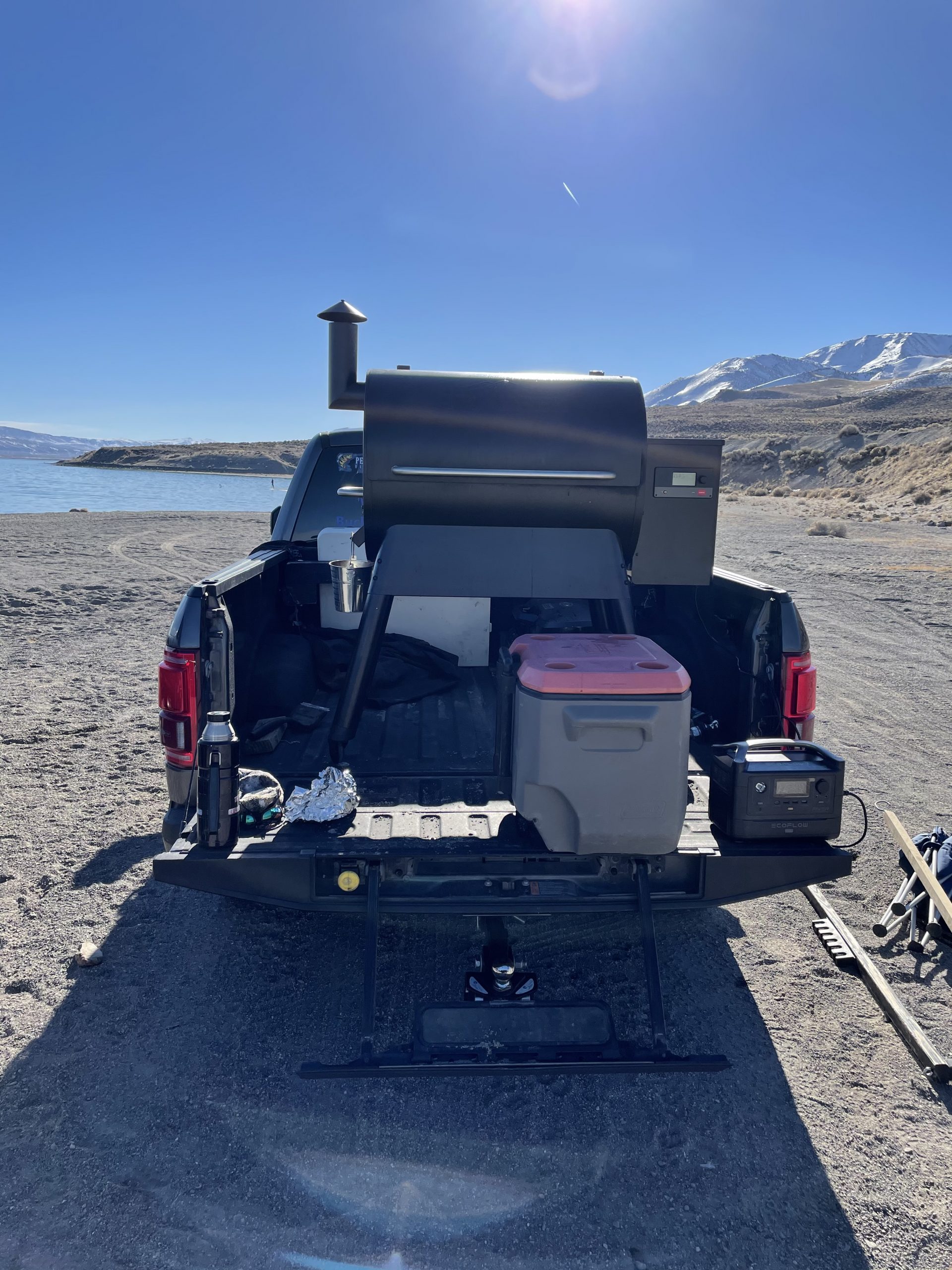 The first Outing is just about sold out on May 14-16. We have space available for the 2nd outing on May 18-20. How it works is we travel to Wildhorse Reservoir, 60 miles north of Elko Nevada and stay in the State recreation campground at the lake. The campground is really nice. We host the outing there for three days.
The first afternoon we meet at the campground and talk fishing, rig up all our gear and have an included dinner. The food is maybe the best part of the trip. (except for the fishing). We spend the next two days on the water fishing from shore, float tubes, pontoon boats, etc.… We catch a lot of fish including Rainbows, Browns, Bass and maybe even a Wiper. Lunches are included during the trip as well and two dinners at our camping area. There is way too much info to put it all here so if you are interested in one or more of the last spots, please call us. 775.742.1754 THIS TRIP WILL SELL OUT.
Back to Pyramid
We will be back to Pyramid Lake on May 23rd to close out the 2020-2021 season. We are back running guided trips, but we change gears, put the ladders away and are doing all of our trips from the lake. Our trips are done from everything from a float tube, pontoon boat or Kayak to larger rafts. This time of year, the fishing is usually awesome. We know where the fish are and how to catch them. The late spring season is highlighted by our last outing of the season.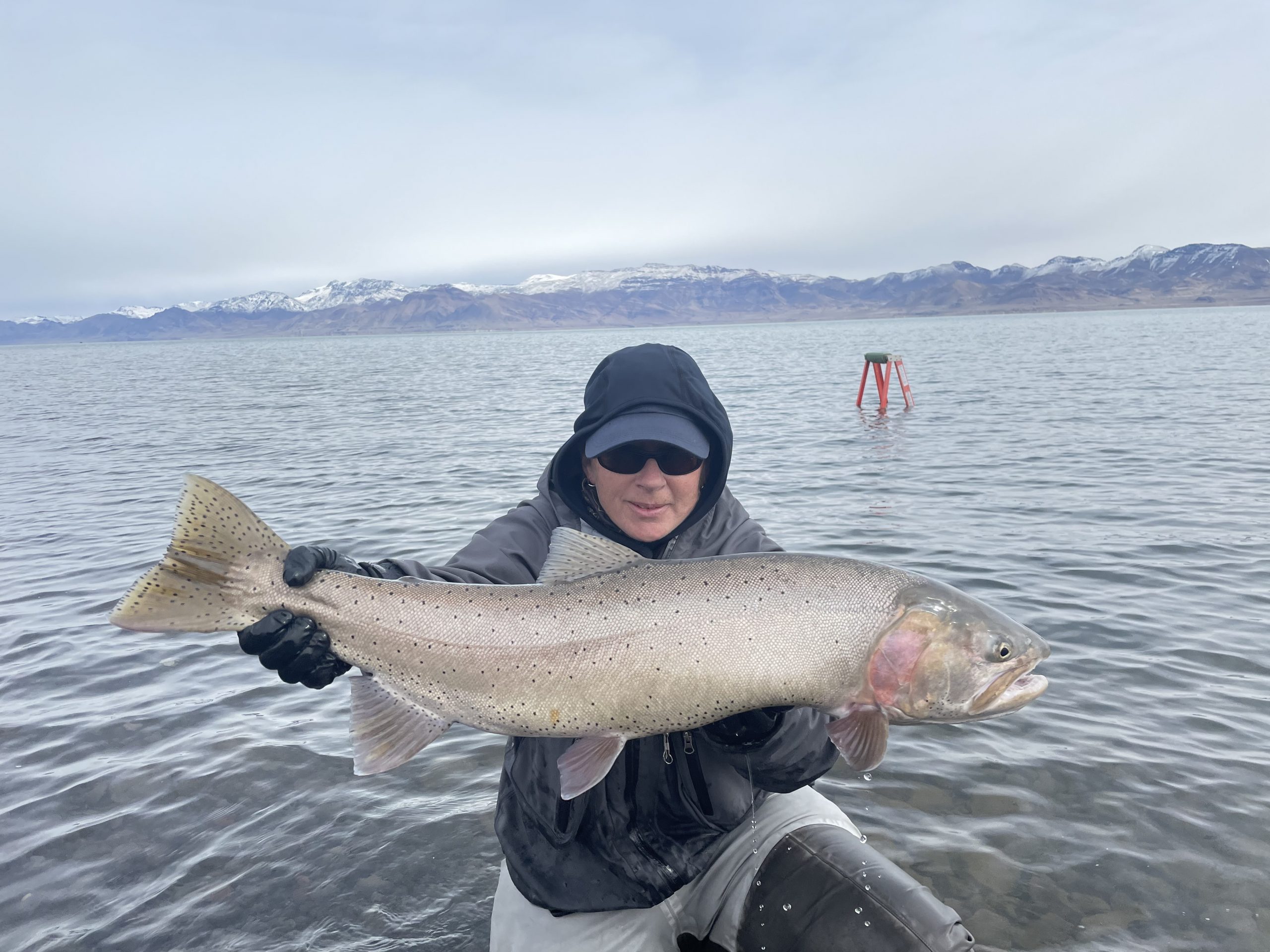 Our annual spring float tube outing will be the weekend of June 11-13. This three-day event starts with a get together lake side on Friday June 11th to rig up or boats, rod
s and gear and the evening is highlighted by a lakeside dinner. Saturday and Sunday will be two full days of fishing. We will have lakeside lunch both days and a 2nd dinner on Saturday evening. We set up camp at the lake and
encourage anyone to camp along side us. There is more information on our website. Sign ups are limited. If you need more information, feel free to contact us. This outing usually sells out fast. We are also available for private guided trips until the end of June.
Two-day Float Tube Outings – Pyramid Lake Fly Fishing