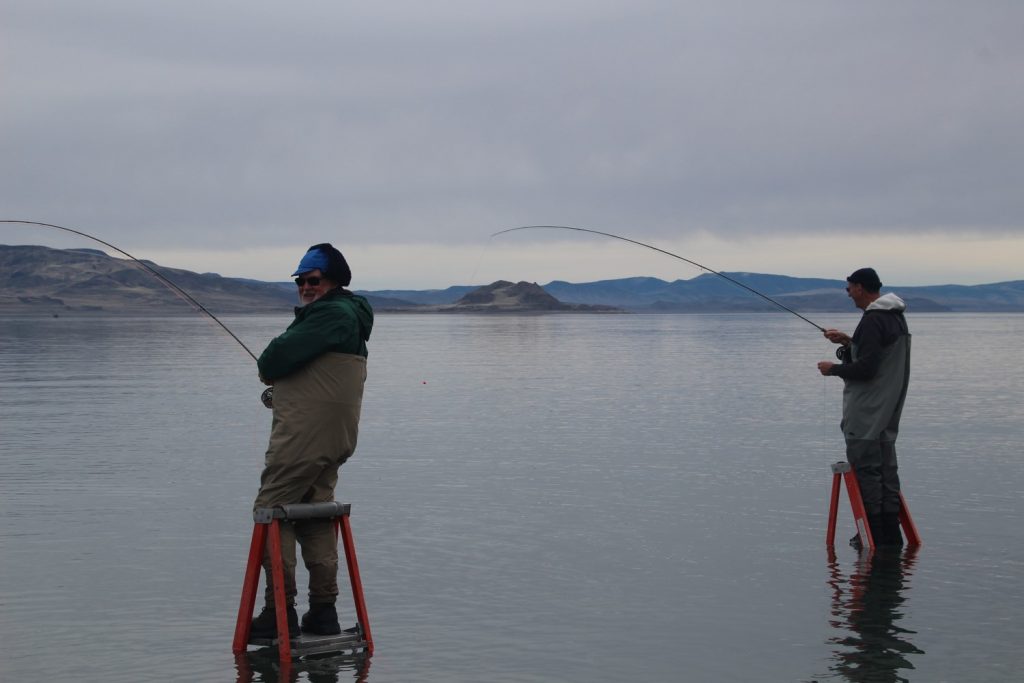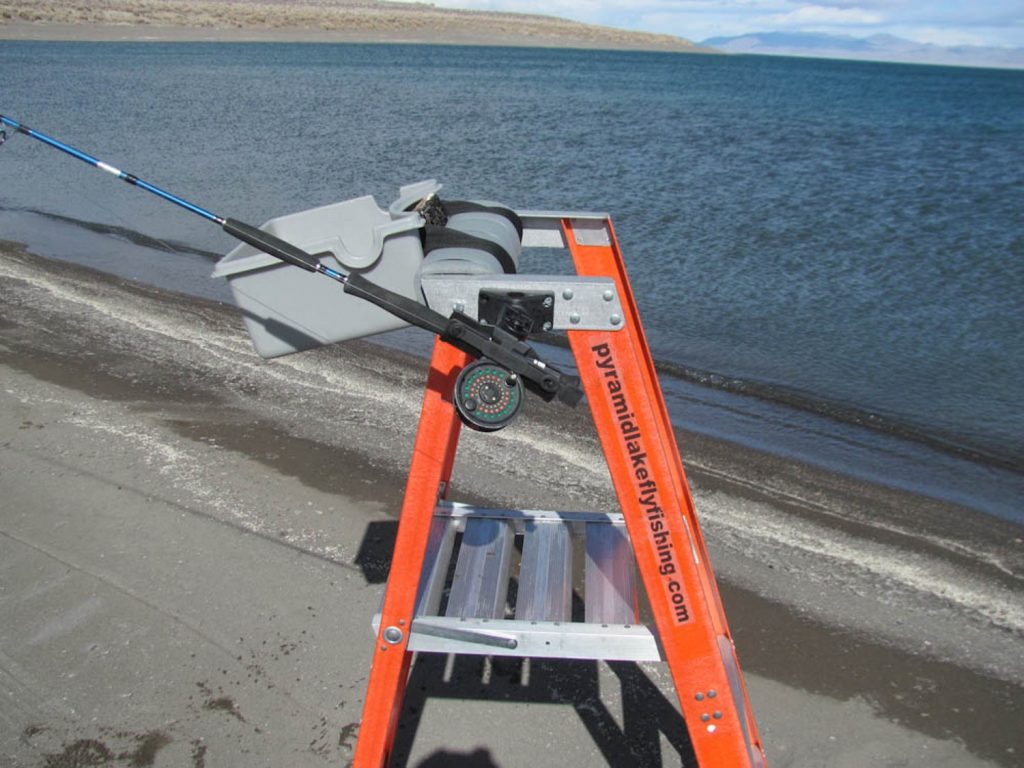 Ladder rentals available with an advanced reservation. They can be picked up and dropped off at the RV Park in Sutcliff. 
Platform Ladders – These are the same ladders that we use most often for our guide trips, group outings and personal time on the water. They are 5 ft 6 inches in total length and the standing platform is 3 ft. They are made of fiberglass and are exceptionally light, yet sturdy. Yoga Mat Cushions are attached to the top to make the ladders more comfortable and they can even be turned around to sit on. 
Folding Chair Ladders – These Ladders are the highest quality steal. They fold up for travel and have wheels to roll out into the lake and back to your vehicle. They are equipped with a folding chair as well. These ladders are great for people with bad backs or knees and can not stand for periods of time. A big hit with the locals of the lake. 
Orvis Stripping Baskets – The best stripping basket available for capturing shooting heads or any fly line. The built in cones help to keep line from getting tangled and the built in rod rest helps with rigging or anytime you need two hands. Not to mention your favorite 12 Oz. beverage will fit in the corner without interfering. Stripping baskets are crucial to getting the extra 10-20 ft of casting distance.
Rental Prices:
Platform Ladders – $25 a day and $60 for three days
Chair Ladders – $40 a day and $100 for three days 
Stripping Baskets – $10 a day
To reserve a rental ladder, click on the link and fill out the form or contact Rob Anderson at 775.742.1754 or ro*@bu******************.com