Fall Fishing Forecast
It is starting to feel like fall! 30 days to go before Pyramid Lake opens again to fishing. There have already been some cool nights in the area and the water will start to cool a bit. We are all looking forward to getting some time on the water. If this year is anything like the last two years we are in for another great fall season.
In early October the water will probably still be really warm. Bait balls of Tui Chubs can be seen from many different beaches all over the lake. The bait can handle a little warmer water than the trout so the bait will be there and the fish will move in and out chasing them around but spending more time in 10-30 feet of water where it is a little cooler. Float Tubes and Pontoon Boats are a good way to go for a few weeks until the water cools more. Maholo Nymphs, Balanced Minnows and Balanced Leeches are all good bets fished under an indicator in deeper water. 10-20 feet down. Try using a deep water indicator leader. Shooting Heads fished near the bottom in deeper water with Deep Water Wooly buggers and Balanced Minnows is the #1 way to go this time of year for sure.
To view these flies or to purchase go to: http://pyramidlakeflyfishing.com/plfstore/
As the water cools in late October the Tui chubs will start to head back into the depths of the lake. Fish tend to spread out and some will follow the bait and some will move in a little closer to shore. There are not so many fish but the chance to catch a big fish is there. By Mid-November there should be plenty of stories going around about big fish that have been caught. Finding fish and keeping out of the summer weed growth on the bottom will be important until the grass dies back. Beetles and Tadpoles like the White Ghost are a good way to try to avoid the weeds. Mid November through early December is a great time to be on the water at Pyramid and is a great time to try to catch a big fish. There is usually a great evening bite at this time. By Mid-December the weather could bring water temperatures down and the fish will head out to deeper water and the fish count will start to drop as winter sets in.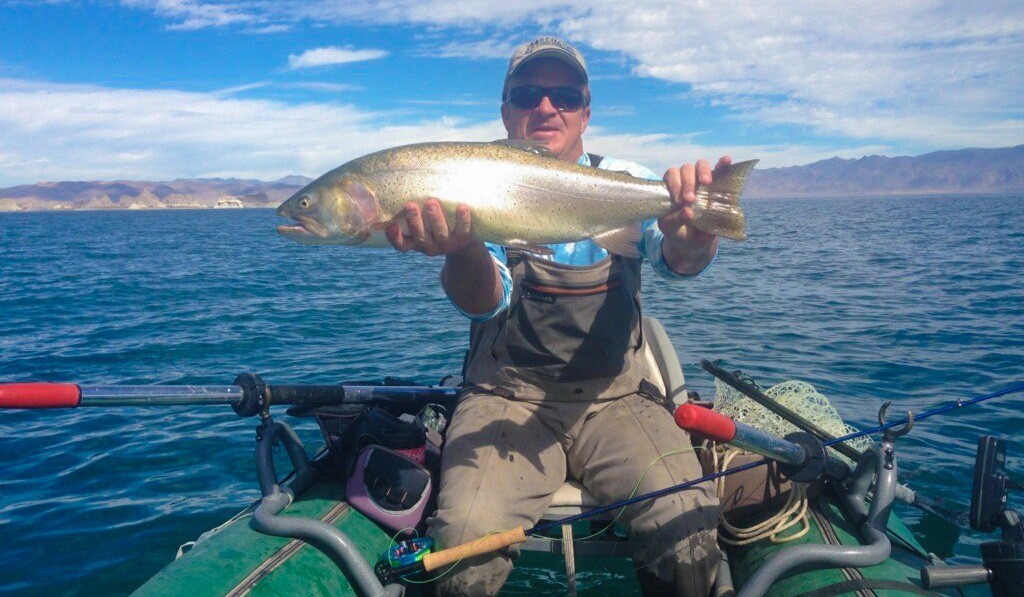 Early Season Guided Fly Fishing Trips
Our fall guide schedule is filling up fast. Our two clinic/outings are already sold out. We do have some open dates in early October for some deep water float tube fishing. The fish fight as hard this time of year as any other and we have developed some techniques to take advantage of this time of year. We catch a lot of big fish in early October! We are back to ladder fishing in Mid-November and this is a great time of year to catch a 10 plus pound fish. Contact us at in**@py*******************.com or 775.742.1754 for more info.
Put February 17th on the Calendar for our 3rd Annual Pyramid Lake Celebration
For more information go to: http://pyramidlakeflyfishing.com/education/pyramid-lake-celebration/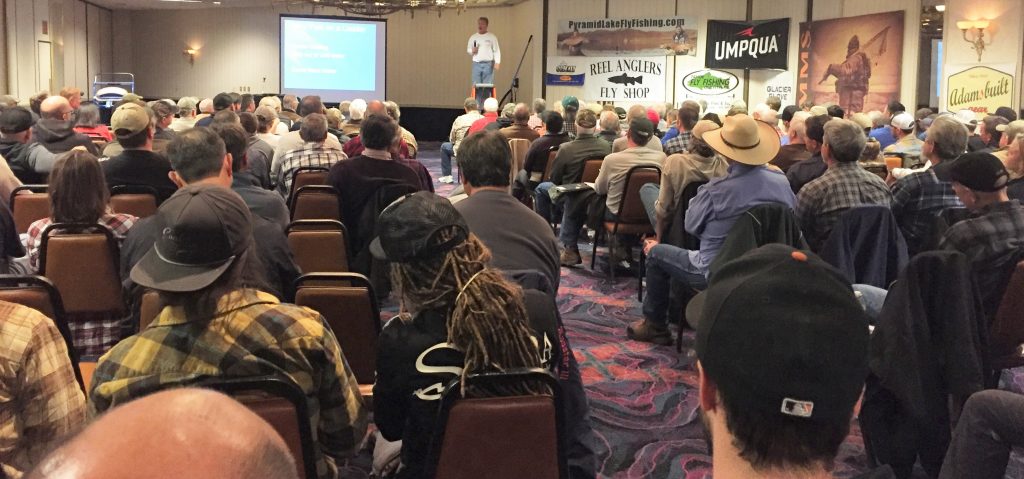 We have been working hard over the summer creating new ways to share our knowledge with our friends and clients. We are working on useful updates to our website, some really new exciting products on our online store. We are really excited for the upcoming season. Please let us know how we can make your next day on the water one to not forget.