Pyramid Lake Fly Fishing evolved from the original Reno Fly Shop days. Rob Anderson, who managed the original Reno Fly Shop is the first Fly Fishing guide to be legally permitted by the Pyramid Lake Paiute Tribe in 2002. Rob ran the guide service and managed the shop for 10 years until 2010 when Dave Stanley's shop closed its doors for good. Rob's first guide staff included the likes of Andy Burk, Chris Evison and Dave Stanley. Not long after, Rob created the Pyramid Lake Fly Fishing website. When the shop closed in 2010, Pyramid Lake Fly Fishing became the new face of Pyramid Lake.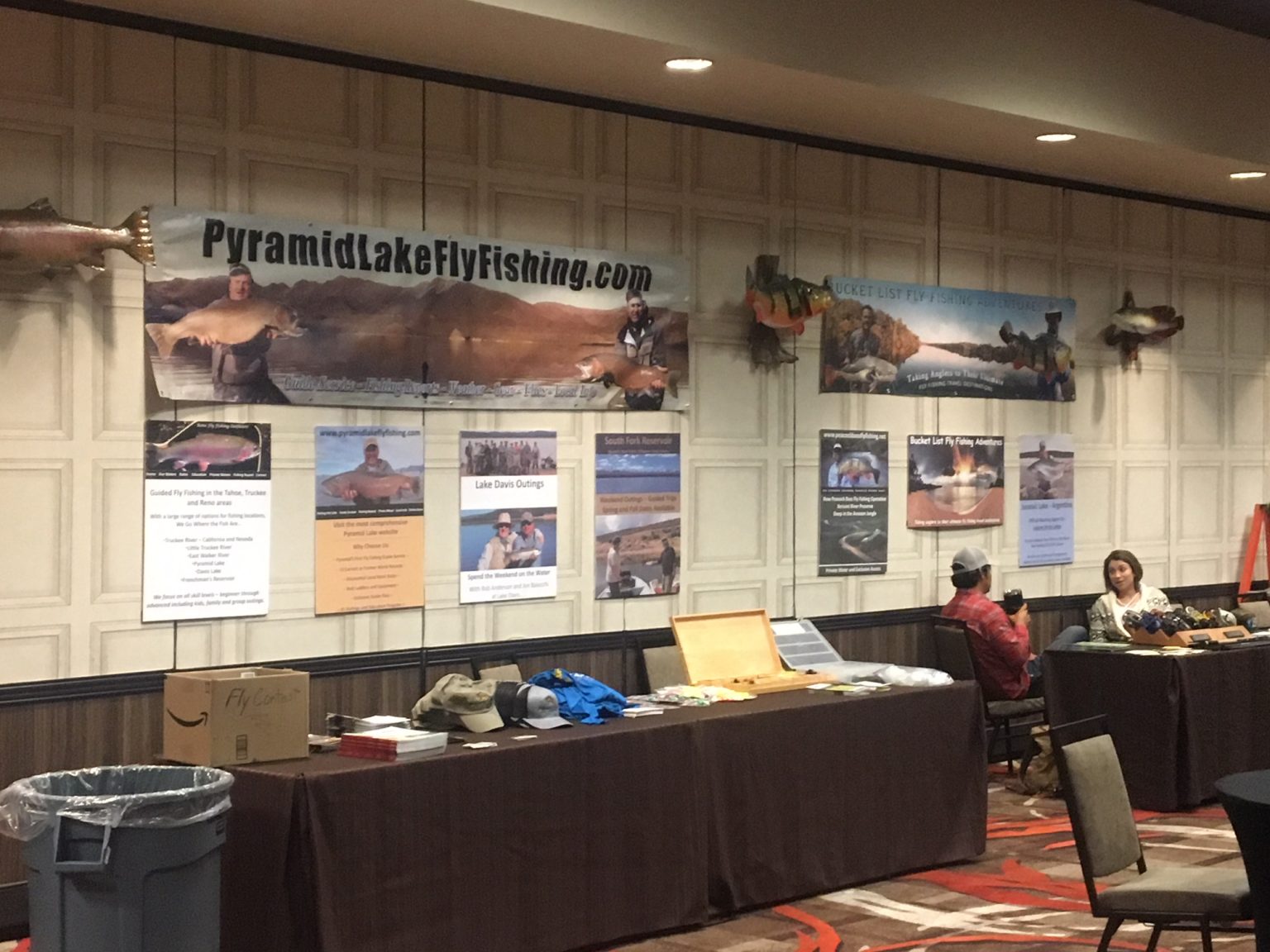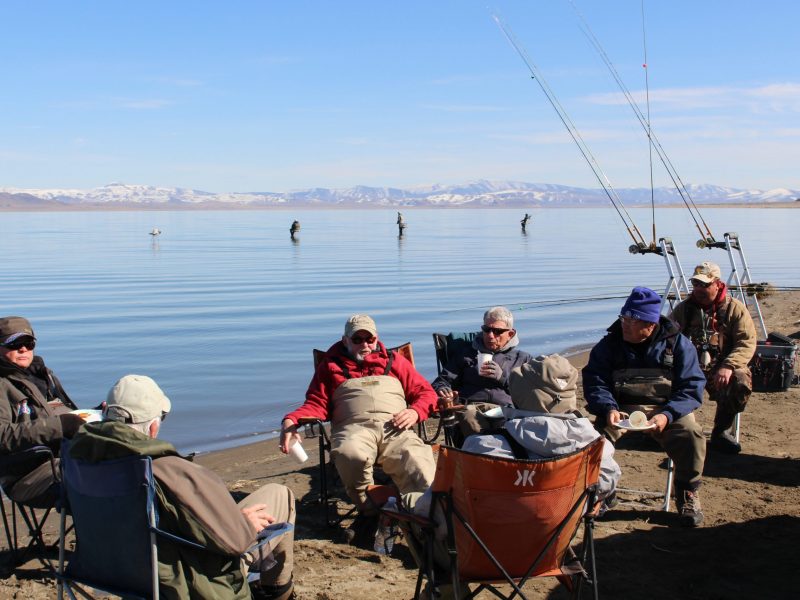 Today Pyramid Lake Fly Fishing remains the #1 Guide Service at the lake. That is not the entire story however. The website is an information highway for anglers coming to the area to fish the lake. We continue to give back to the Pyramid Lake fishing community with a plethora of information, events, contests and charity work. Our social media platforms on instagram and including our group facebook page with over 5,500 fishing enthusiasts gives anglers an awesome source for sharing information and keeping up to date with current news.
Our online store has the most sought after and creative flies available for Pyramid Lake. Patterns dating back to the "Good Ole Days" and original patterns developed by the most recognized Pyramid Lake anglers and guides. Our guide pack program offers an opportunity for anglers to purchase the best possible flies and have our guides input on fly choices.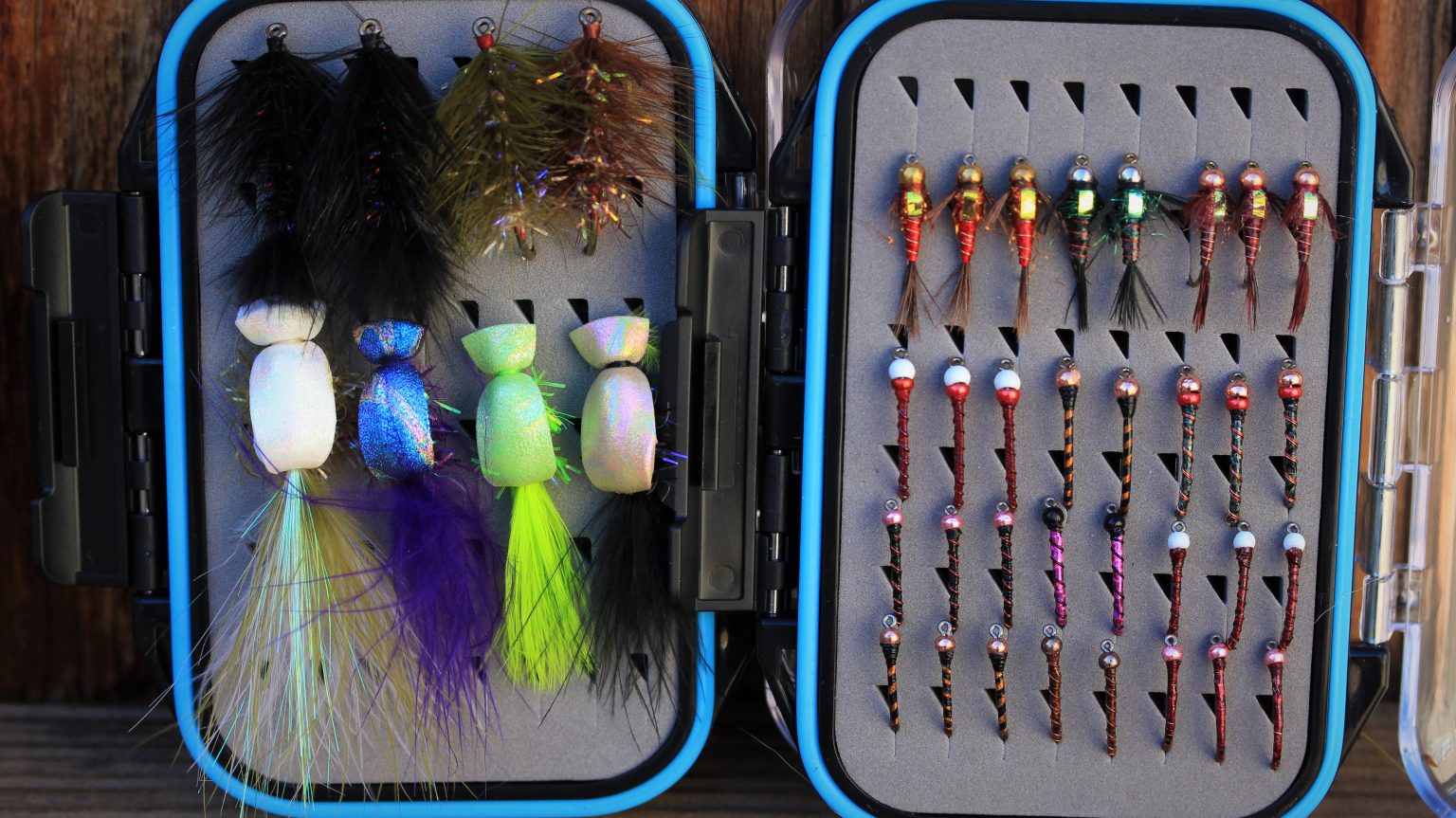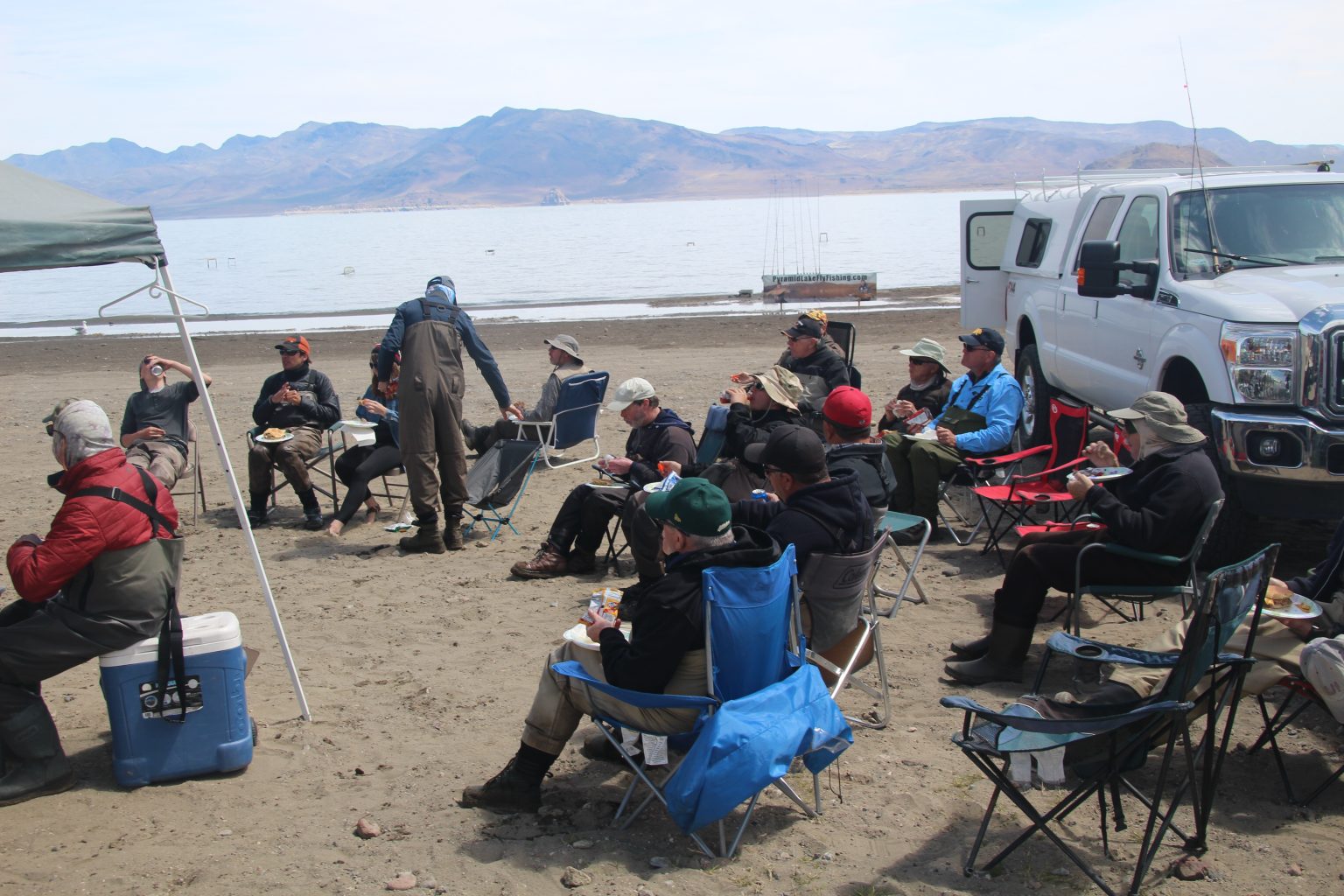 The group outings program is one of a kind and built around the Private waters program Rob developed for the original Reno Fly Shop in 2003. We continue to offer both private and public outings with over 30 events each season. We are well equipped to throw one heck of a fishing party at the lake including gear, ladders, float tubes and beach barbeques.