The Nugget Casino and Resort
1100 Nugget Ave. Sparks Nevada 89431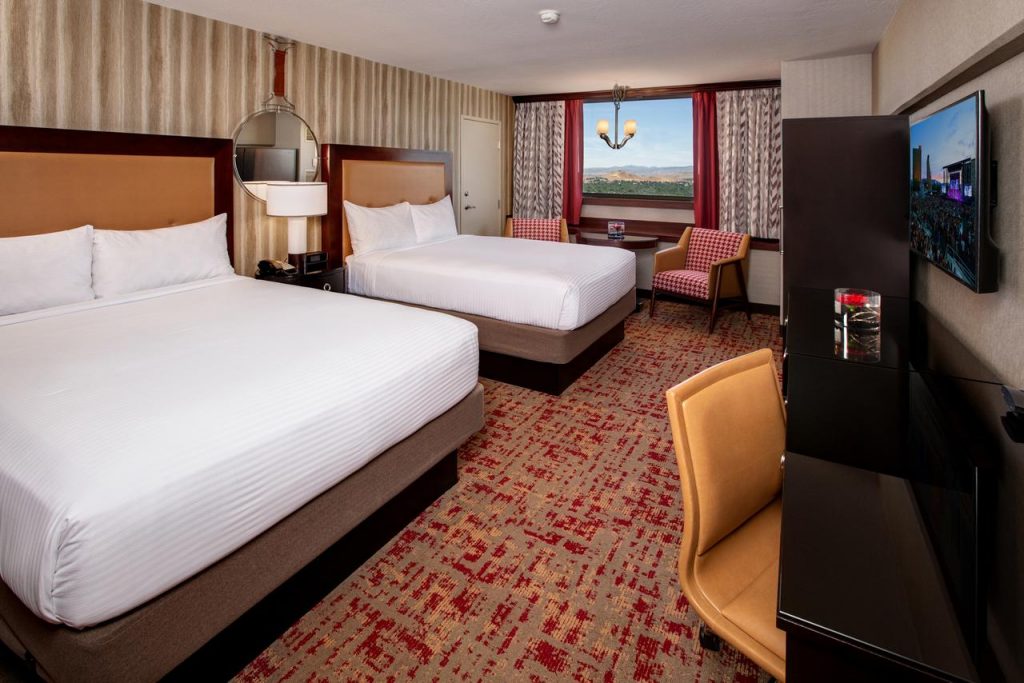 For Reservations please contact Tina Doherty in Corporate sales  at 775.356.3365 or 800.843.2427 Ext. 3365 or the hotel reservations desk and mention you are booking a corporate rate with Bucket List Fly Fishing as well. If you can call Tina Monday-Friday 8:30-5:00 and use the reservations desk for last minute bookings.
All you have to do is mention you are with Bucket List Fly Fishing. There are several options for rooms including standard rooms, mini suites and two room suites. The rates at the Nugget are great and the location is perfect for fishing Pyramid. Free Airport Shuttle Service and Pick Up for Guided Trips as well.
January 1st thru April 30th 2023
$45 plus taxes and resort fees = $68.00 total Monday-Thursday
$69 plus taxes and resort fee = $90.00 Total Friday and Saturday per night for a standard room one king or two queen beds.
For larger rooms very inexpensive upgrades are also offered. $25 per night for a petite Suite, $45 for a Bar King Suite and $75 for a hospitality Suite.
All rooms come with complimentary Local calls, Early Check in and a Daily $10 food and beverage credit.
Black out Dates are:
December 30-31. February 13-14, April 16-18, April 22-24, May 28-30. 
Staying at the Nugget Resort is a great choice for fishing in or around Reno. Even if you do not like to gamble the hotels offer 24 hour food, free valet parking and are really convenient to local highways in town. They are also very nice rooms and are a great way to relax and get a hot shower after a long day of fishing. It is also nice when you get back to the hotels they are full service and you do not have to drive anywhere to have dinner etc.